Audio-Video productions for your Brand
We are a creative production and service company that approaches projects in an innovative and flexible way. We live the world of communication every day, in which, more often, it is necessary to make possible what was, up to that moment for others, impossible. It is from this assumption that the pun of our name is born, which wants to represent the solution to the needs that our customers have to face and demand from us every day.
We support agencies in preparing their creativity, clients in the study of their image and we think, we use and propose the most suitable shooting tools, thinking outside the normal framework. No matter what technology to use, what is important is the result of the project.
Basic – Extended – Premium. We have simplified the usual logics of daily production costs to be quick and clear in the formulation of estimates, making immediate understanding of which package of services the customer needs. But we, who want to go out of the box, have provided tailor-made options, such as extra packages, for situations where specific needs are required; we support the client to face all the phases of the project, without surprises.
In the logic of our name to make possible, the impossible, certain of our abilities, even our fee has flexible components as it is formed by a fixed base and by a variable discount at the customer's total discretion. At the end of each project, the customer will be required to express his appreciation according to an index of satisfaction and, if we did not meet the expectations, can decide what percentage of discount to apply.
We are convinced to satisfy the requests and to do so we put the face and our pockets.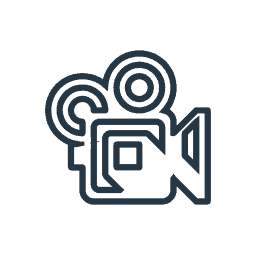 LIVE VIDEO FOR EXHIBITIONS & EVENTS

BASIC
Direction / camera operator

Operator assistant

Lights (mini set for still life and small rooms)

Video camera

Mini dolly / crane

Tripod

Video editing

Music research and rights from Library

Shooting in Milan and province
EXTENDED
BASIC PACK

Gimbal and dynamic stabilization supports

Station with monitor per agency / client

Simple graphics, 2D titration

Photography director

Shooting in UHD
PREMIUM
BASIC PACK
EXTENDED PACK

Production director

Storyboard

Direction treatment

Second camera operator

Shooting 4k

Drone
Add-on can be inserted on request for each solution
ACTOR PACK
Casting
Make-up artist e Hair Stylist
Stylist
Not famous actor
n. 2 walk-on
POSTPRODUCTION PACK
Video finalization beyond the HD format
Audio finalization
Registration No. 1 professional spk included convocation (use rights excluded)
3D title or motion graphic
LOCATION PACK
Medium-sized theater
Light set
Colored limbo (1 color only)
TAILOR MADE
Location
Casting for famous actors
Props
Moke-up
Digital effects
Ad hoc soundtrack
Stunt
Precision driver
Performer
Any other
Impossible Production
via Tesserete 18 – 6952, Canobbio Svizzera